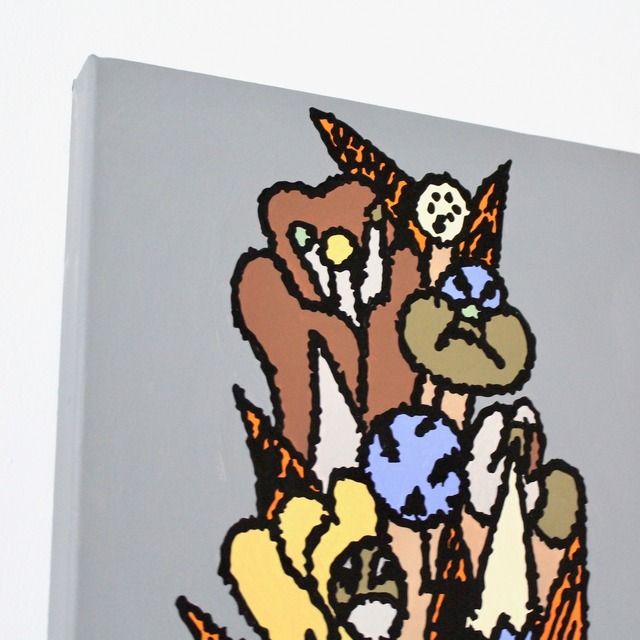 Maria Sakurai/Original painting 'LARGE BUD'
¥67,000 tax included
the last one
Pre-Order Item
Scheduled shipping date: 12/06/2021
*Limit of 1 per order.
Shipping fee is not included. More information.
原画作品「LARGE BUD」
by 櫻井万里明


ギザギザしたジャギーを強調したアウトラインが印象的な作風で知られ、映画やアニメーション、漫画などのサブカルチャー的要素を巧みに取り入れた中毒性の高い作品を生み出す若手ペインター、櫻井万里明の原画作品。


[ 作家名 ] 櫻井万里明
[ 品 名 ] 原画作品「LARGE BUD」
[ 仕 様 ] Acrylic on canvas
[ サイズ ] W30 × H90 cm
[ 制作年 ] 2021
[ その他 ] Signed on reverse
Add to Like via app
こちらの作品は現在展覧会に出展中のため、発送は12/6以降とさせていただきます。
[NOTICE] For customers outside Japan
Credit cards and Paypal cannot be used for work that is being exhibited.
Please contact us directly info@wish-less.com if you are interested in purchasing.
This piece is currently being displayed at the exhibition, so it will be shipped after 6th December.
Reviews

(56)

Shipping method / fee

Payment method
ご注文いただきました商品は、3〜7日以内に発送させていただきます。
展示入れ替えの時期などは発送が遅れる場合もございます。ご了承ください。