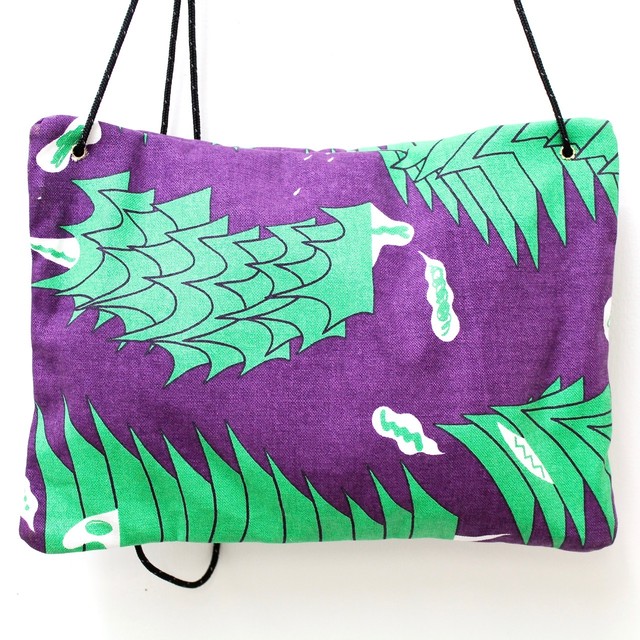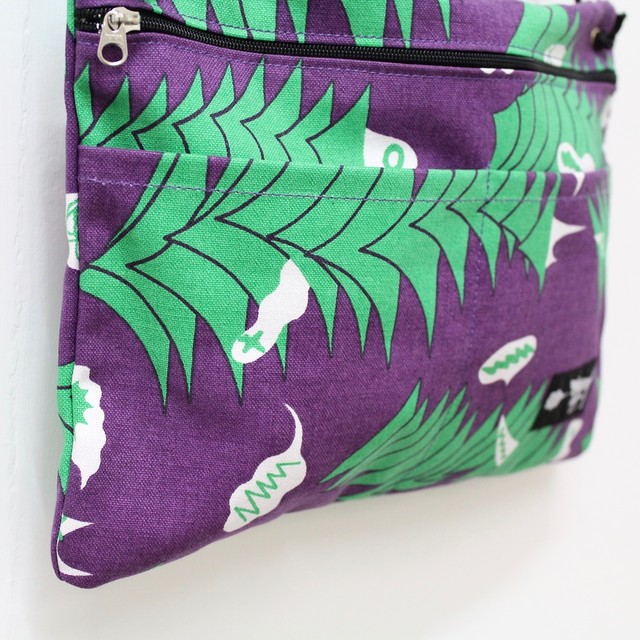 441 yon yon ichi/Shoulder bag "sound wave"
SOLD OUT
サコッシュ「sound wave」
by 441 yon yon ichi


吉井隆祐による自主制作のテキスタイルブランド「441」のサコッシュ。
作家自らがデザイン〜縫製を手がけました。紐は自由に長さを調整できます。
キャンバス地を使用しているため大変丈夫です。

441 is the textile brand of independent designer Ryusuke Yoshii. He exquisitely combines geometric shapes with gentle hand-drawn lines to create distinctive patterns.
This bag has an adjustable shoulder strap.


[ 作家名 ] 441 yon yon ichi
[ 品 名 ] Shoulder bag "sound waver"
[ サイズ ] W270mm × H190mm
[ 素 材 ] 100%cotton (#11canvas)
※職人が手捺染した手作り作品のため、多少の色ムラがございます。
[NOTICE] There are some color variations / imperfections due to the fact that this item is handprinted.
Add to Like via app
Reviews

(50)

Shipping method / fee

Payment method
¥ 6,500 tax included
SOLD OUT
ご注文いただきました商品は、3〜7日以内に発送させていただきます。
展示入れ替えの時期などは発送が遅れる場合もございます。ご了承ください。